Special hardware
Automatical thermometer connected to a chip identification
Refined all-in-one solution that combines temeprature measurement using a thermo camera with instant identification of a person thanks to RFID UHF transponder labelled clothing. This solution consists of main computer, thermo camera and RFID UHF transponders that are places on pieces of clothing. It is also possible to have this system fully functional without being connected to RFID technology. It can also work with e.g. a card used in attendance or entry systems.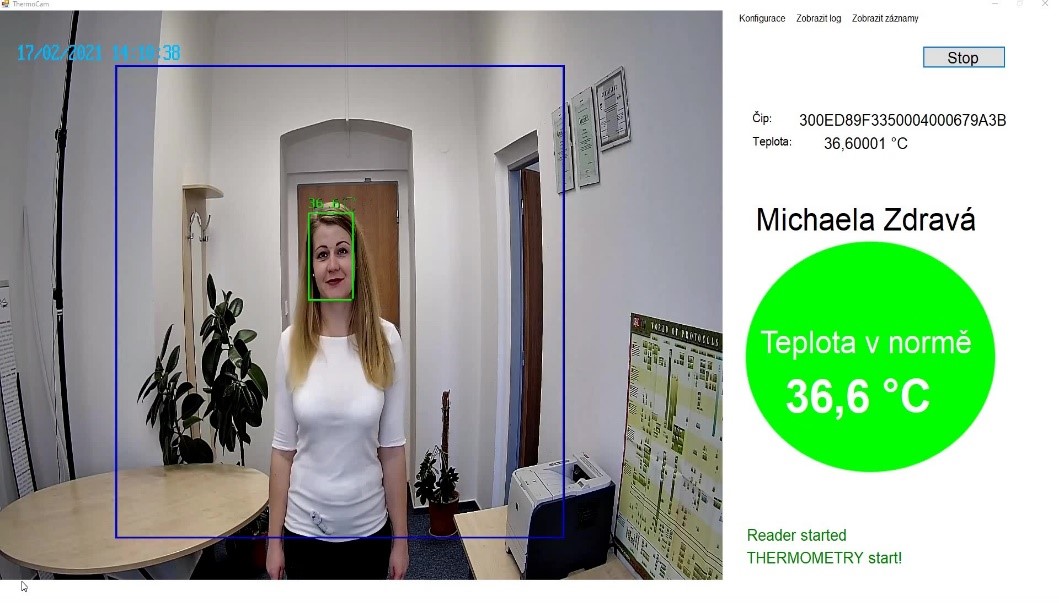 Camera system for person quantity tracking
This system works on basis of camera check and it enables the user to file and control the number of people in a closed area. Thanks to this it´s also suitable for ensuring the adhering of health precautions from the state such as max. number of people in closed area. The statistics from this system can also be further analysed for marketing purposes.
RFID UHF cabinet for reading of laundry cages