System for identifying and tracking laundry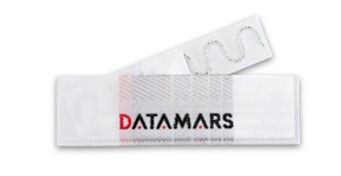 This system allows You to track and supervise the the travel of labeled laundry in monitored spaces. In case of someone carrying the laundry out of the company property, the operating personnel will be allerted using both a visual and acustic warning.
About the system
This solution is based on the use of a two channel RFID UHF reader, that is set-up with two RFID UHF floor antennas. These cover the main entrance to the company/factory. That is also the only controlled entrance and exit into and from the premises.The floor antennas are placed from both sides of the controlled entrance. Reader needs to be installed near these antennas e.g. at the reception table etc.. All tracked pieces are equipped with RFID UHF tag/chip. The antennas will monitor the entry area and in the case of someone carrying a chip labeled piece of laundry (knowingly or unknowingly) outside of the premises, the system will trigger a warning on a computer screen either at the reception or anywhere in the company where computers are connected to LAN. It is also possible to trigger a visual or/and acoustic allarm from the antennas.
The client software will be installed on a selected computer (viewing of allarm warnings). The operating system can be installed into any existing server with OS Microsoft Windows. Operating system allows the setup of the reader and always includes a local copy of the chip database. It also triggers the allert when a chip is carried outside of the premises.