RFID technology
RFID - chip technology identification (Radio Frequency Identification) presents applications for customers who deal with the issue of identification of products, goods, property, etc. RFID identification can be applied in various fields and areas of activity.
Thanks to this technology it is possible to evaluate current location, status, situation during its creation, production, use, recall, and destruction of the monitored commodity anywhere in the life cycle of the product. With such collected information it is then possible to perform various analytical operations that will optimize the treatment of identified products.
The chip technology is said to be expensive ...
... but that is not true. Tags accelerate the identification, have a long life and enable automation of various processes, which in the end bring economic savings.
RFID identifier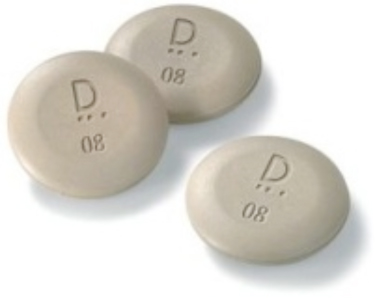 This is a chip with an antenna placed in protective packaging, that helps to significantly increase the chips resistance against environmental influences. According to the method of packaging construction and the purpose of use, the identifier is called an identification card or transponder. Identification cards are primarily used to identify people and transponders for the identification of goods and property.
Each chip is defined by 128-bit unique identification number, uniqueness is guaranteed by the chip manufacturer. It is powered directly by signal and does not require any batteries.
Chips do not need to have direct visibility with RFID reader devices and can therefore be identified through non-metallic materials.
Identification of property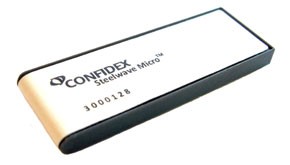 It is used for labeling goods, linen, clothing, crates, containers, waste containers, palettes, books, machines and appliances, gas bottles, barrels, monitoring of products tracking on belt in the manufacture, marking of measuring devices and many other possibilities ...
Identification of people and vehicles
It is being solved through contactless chip "smart" cards (hybrid or dual). It is used for attendance, access, catering, parking and entrance systems, systems for schools, hotel systems, etc.
Advantages of using RFID
resistance to aggressive environments (temperature -40 ° C to +220 ° C, pressure up to 50 bars, chemical fumes, dust, polluted or infectious environment, …)
Contactless reading
Available application support
Mobility
The uniqueness of the identifier guaranteed by chip manufacturer